A collaborative encyclopedia for the Japanese male project EXILE TRIBE that anyone can edit.
There are currently 561 articles and 12,047 edits on this wiki.
EXILE TRIBE is a male project formed in 2011 and it is composed by all musicians and actors associated with the dance group EXILE.
Komori Hayato (小森隼) is a Japanese performer. He's member of the group GENERATIONS.

He was added to the group after being picked by HIRO during an EXPG audition.
Read more

August 5

On August 1, after an appearance on the sports TV show Honoo no Taiikukai TV SP, ELLY measured his body's temperature and, as it exceeded the normal temperature, went to make a medical examination. On August 3, after returning to the normal temperature, he made a PCR test and was diagnosed with COVID-19 on the 5th. He's currently not feeling any abnormal symptoms but he's carefully following the instructions of the public health center and experts for a healthy recovery. In addition, it was also revealed that the other 6 members of the group are not in risk because of ELLY.

August 2

July 25

July 20

July 19

EXILE SHOKICHI and CrazyBoy to release special collaboration single "KING&KING" on October 7; To pre-release song "FLY LIKE A DRAGON" digitally on July 24

July 9

June 29

June 10

In the announcement, it was revealed that after discussions with LDH's coronavirus specialist team, they stated that it is very difficult to hold the concerts with 100% of the audience attendance following the current state of the COVID-19 pandemic in the country. Due to this, all scheduled concerts from February 26 to December 26 are cancelled, with the tickets of all cancelled shows being refunded. In addition, LDH plans to hold a new form of live entertainment in accordance with the guidelines of Japan's government, which was announced in LDH's website on June 15.

May 23

May 13

DVD/Blu-ray release of the LDH PERFECT YEAR 2020 SPECIAL SHOWCASE RYUJI IMAICHI / HIROOMI TOSAKA tour to be released on July 1

April 8

March 28

March 9

Concerts from EXILE TRIBE groups to be available for streaming for a limited time starting tonight (premieres at 18:00 JST) until March 31 on LDH JAPAN's YouTube account
This is part of a special made by avex to compensate the cancelled concerts and events during February and March due to a request by the government to prevent the spread of the coronavirus. About 40 concerts will be available throughout March 9 to March 31.

March 6

February 26

February 20

RYUJI IMAICHI and HIROOMI TOSAKA announces additional final concert of their joint live tour in Saitama Super Arena

February 19

THE RAMPAGE announces:

February 18

February 14

February 6

EXILE SHOKICHI and CRAZYBOY to hold a joint live concert on May 27 titled EXILE SHOKICHI vs CrazyBoy "KING & KING"

February 5

January 31

January 1

EXILE THE SECOND announces:

December 25

Sandaime J SOUL BROTHERS announces the 10TH ANNIVERSARY PROJECT for 2020, including 2 new albums (original and best), and new dome tour Sandaime J SOUL BROTHERS PERFECT LIVE 2010▶2020

December 13

BALLISTIK BOYZ to release their second single "ANTI-HERO'S" on February 12, 2020, with the title song and the 3 b-sides of the single being pre-released from January 22 until the day of the single's release

December 12

December 6

November 22

November 20

FANTASTICS announces:

November 16

November 14

October 21

October 13

EXILE and EXILE THE SECOND to release joint single "Ai no Tame ni ~for love, for a child~ / Shunkan Eternal" on January 1, 2020

October 9

October 4

October 3

October 1

September 22

New tours announced as part of LDH PERFECT YEAR 2020

August 29

August 26

August 25

August 18

August 17

August 9

August 8

July 6

FANTASTICS and BALLISTIK BOYZ members opens personal Instagram accounts

July 5

July 4

June 27

June 22

May 14

May 13

April 23

April 20

March 31

March 5

February 22

February 15

February 9

February 2

January 1

September 15
Albums

EXILE ATSUSHI - 40 ~forty~ (November 4, 2020)
Singles

FANTASTICS - "Winding Road ~Mirai e~" (September 23, 2020)
THE RAMPAGE - "FEARS" (September 30, 2020)
EXILE SHOKICHI×CrazyBoy - "KING&KING" (October 7, 2020)
DVD/Blu-rays

TBA
Photobooks

TBA
Note: All upcoming scheduled concerts/tours are temporarily halted due to the COVID-19 pandemic until December 26.
TBA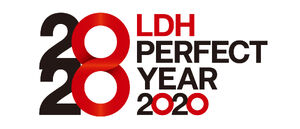 September 23, 2020
FANTASTICS' 6th single "Winding Road ~Mirai e~"
September 23 2020 00:00:00 +0900 until the releaseNow available!
August 16, Coming Soon

August 18, Coming Soon

August 23, Coming Soon
Favorite EXILE TRIBE debut song
For related stuff about E.G.family, create it on the E.G.family Wiki. For LDH related stuff that doesn't involve any EXILE TRIBE artist, create it on the LDH Wiki.

Only upload professional photos for the artists and groups.

Don't add speculations of future releases unless it's announced by the members, LDH or any news outlet.
Please respect what other users created.

The EXILE TRIBE wiki is still missing a lot of pages so if you want to help, you're very welcome.
EXILE TRIBE mobile website
EXILE website
EXILE mobile website
EXILE THE SECOND website
Sandaime J SOUL BROTHERS website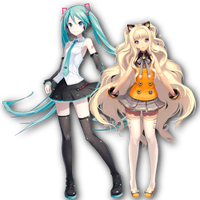 Community content is available under
CC-BY-SA
unless otherwise noted.