A collaborative encyclopedia for the Japanese male project EXILE TRIBE that anyone can edit.
There are currently 547 articles and 11,672 edits on this wiki.
EXILE TRIBE is a male project formed in 2011 and it is composed by all musicians and actors associated with the dance group EXILE.
Usami Yoshihiro (宇佐美吉啓), better known by his stage name ÜSA, is a performer under the LDH agency. He's a former performer of the group EXILE and former member of DANCE EARTH PARTY.

ÜSA started his career in 1994 as member of the group BABY NAIL, alongside MATSU and MAKIDAI. In 1996, the group disbanded and in 1998 he joined J Soul Brothers.

On December 31, 2015, he (alongside Matsumoto and MAKIDAI) retired from his position as performer of EXILE. On December 4, 2018, he left DANCE EARTH PARTY following the group's disbandment.
Read more
Albums

TBA
Singles

TBA
DVD/Blu-rays

RYUJI IMAICHI / HIROOMI TOSAKA - LDH PERFECT YEAR 2020 SPECIAL SHOWCASE RYUJI IMAICHI / HIROOMI TOSAKA (July 1, 2020)
LDH PERFECT YEAR 2020 COUNTDOWN LIVE 2019▶︎2020 "RISING" (July 29, 2020)
Photobooks

Kawamura Kazuma - SINCERE (June 23, 2020)
Note: All current and upcoming scheduled concerts/tours are temporarily halted due to the COVID-19 pandemic.
February 5 - August 29
THE RAMPAGE LIVE TOUR 2020 "RMPG"
February 14 - September 26
BALLISTIK BOYZ LIVE TOUR 2020 "BBZ"
TBA
Sandaime J SOUL BROTHERS PERFECT LIVE 2010▶2020
TBA
GENERATIONS PERFECT LIVE 2012▶2020
TBA
FANTASTICS LIVE TOUR 2020 "FNT"
TBA
EXILE THE SECOND PERFECT LIVE 2012▶2020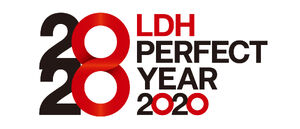 July 1, 2020
RYUJI IMAICHI/HIROOMI TOSAKA's live DVD/Blu-ray LDH PERFECT YEAR 2020 SPECIAL SHOWCASE RYUJI IMAICHI / HIROOMI TOSAKA
July 1 2020 00:00:00 +0900 until the releaseNow available!
June 9, Coming Soon

Nogae Shuhei (34th)

June 13, Coming Soon

Komori Hayato (25th)
Favorite EXILE TRIBE debut song
For related stuff about E.G.family, create it on the E.G.family Wiki. For LDH related stuff that doesn't involve any EXILE TRIBE artist, create it on the LDH Wiki.

Only upload professional photos for the artists and groups.

Don't add speculations of future releases unless it's announced by the members, LDH or any news outlet.
Please respect what other users created.

The EXILE TRIBE wiki is still missing a lot of pages so if you want to help, you're very welcome.
EXILE TRIBE mobile website
EXILE website
EXILE mobile website
EXILE THE SECOND website
Sandaime J SOUL BROTHERS website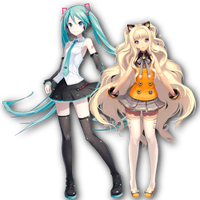 Community content is available under
CC-BY-SA
unless otherwise noted.